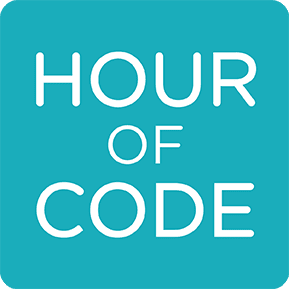 Each year,
Code.org
sponsors the
Hour of Code
. The idea is that all students spend an hour learning
to code. This year, the event takes place the week of Dec 3-7.*
In the past, this small exposure has made a big impact on many kids. For everyone who does it, the Hour of Code is a chance to get an idea of what programming is all about. For some, it opens a door to a new passion. For others, it's a realization that maybe coding isn't their thing-- which is fine, too (but at least they've had the opportunity to find out).
I would love to help anyone interested in integrating a little coding in your classes. There are lots of ways this could work:
Students can do one of the self-guided activities from code.org (designing an app looks like a good one)
I can tailor a self-guided activity that connects to your curriculum
I can come in and do a group activity
Let's get together and plan it!
*And if the week of Dec 3rd doesn't work for you, we can find another time, too.